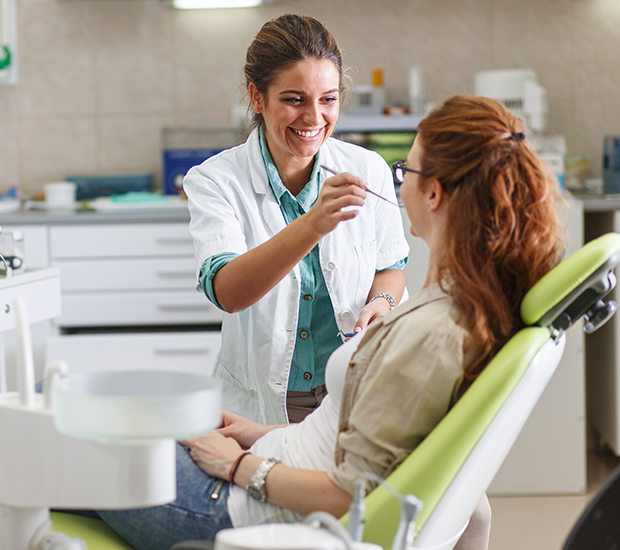 The tooth fairy gives children money for losing teeth but does not give money for keeping teeth healthy. One struggle parents can have with children, is motivating them to continue practicing proper dental hygiene. Unlike the tooth fairy, parents do not want to fall into the habit of bribery or bargaining. Children may also show a fear of pain one might feel at the dentist. In reality, most dentists practice gentle dentistry and can offer tips to continue it at home.
The truth about dental pain
Too often, people will buy into the myth that visits to the dentist are always painful. In reality, the pain one may experience at the dentist is entirely dependent on the patient's level of personal dental hygiene. While a dental accident involving a chipped tooth can be a separate situation, anyone experiencing pain from a dental cleaning is most likely not taking care of his or her teeth.
A professional dentist will help the patient feel calm and relaxed during the procedure. The parent can also help prepare the child for the appointment ahead of time. Mouthhealthy.org offers advice and tips on helping your child begin to tolerate positive feelings toward the dentist. "If your child asks about getting a cavity filled, don't say, "It will only hurt for a little bit." Instead, encourage your child to ask the dentist," mouthhealthy.org states.
By avoiding negative connotations and phrasing toward the dentist, the parent can help the child feel more comfortable in the chair. Planning ahead and selecting a time that fits into one's schedule will help to make the appointment easier. If the child is nervous about a dental visit, the parent can bring the child to the office on an earlier date to meet some of the staff and see the office. When the actual appointment arrives, the child will be more comfortable with a familiar place than a new one.
Above all else, practicing gentle dental hygiene at home will help the child adjust to the process of visiting a dentist. Many people tend to brush their teeth with too much force and vigor, doing more harm than good. By practicing gentle dentistry at home and in the dental office, children can keep healthy teeth and a positive view of dental cleanings as well.
Be gentle, not brash
When it comes to dental hygiene, everyone develops their own personal methods of care and cleaning. However, not all methods work for varying age groups. Mouthhelathy.org instructs, "For children 3 to 6 years of age, use a pea-sized amount of fluoride toothpaste." Adults may use more toothpaste for themselves and teach their children the same, without knowing what may become harmful to a child.
Mouthhealthy.org also recommends to "Brush teeth thoroughly twice per day (morning and night) or as directed by a dentist or physician," while also supervising the "children's brushing and remind them not to swallow the toothpaste."
Parents can also use a soft-bristled toothbrush and change it every three months. Kidshealth.org also recommends that kids "Learn how to floss your teeth, which is a very important way to keep them healthy." If the parent takes the time to help the child learn how to be gentle with dental hygiene, then the parent will help to ensure the child continues the practice into adulthood.
Bribery or threatening punishment does not have to be the only option for getting one's child to brush twice a day. If your child is concerned about dental visits, do not hesitate to contact the dental office and ask for advice on what to do.
Ping Hai DDS
At Ping Hai DDS in Marietta, GA, we will customize your treatment to match your needs and schedule. Our professional staff creates a calm atmosphere for you during the appointment and treatment process. If you have any questions or are unsure of what is causing the pain in your teeth, do not hesitate to call us.
We will answer any questions and make sure you get all of the necessary information. We can help prevent damage to your teeth and set you on track for a lifetime of pristine oral health. At Ping Hai DDS, your experience with us and your dental health are our prime concern.
---
---
Related Posts
January 16, 2019
Getting ready to choose a new Marietta dentist? When you are looking for a new dentist in your city, it will be much easier to get access to any and all dental services you may …
---