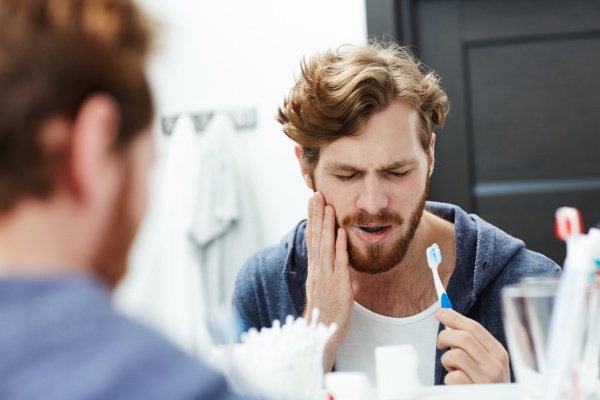 If you are unsure as to whether the emergency room has a dentist, you are not alone. Most people simply assume hospitals and emergency rooms are staffed with a dentist yet few are completely certain as to whether a dentist is on call, on-site or available in another fashion. Below, this mystery is settled once and for all.
If dental care is needed, do not visit the emergency room
If there is a dental emergency, the last thing to do is make a beeline for a hospital emergency room. Visiting the emergency room for dental pain will not help, there is not a dentist waiting to help. Rather, emergency rooms are staffed by medical professionals who have not completed dental school. These professionals do not have the knowledge or skills necessary to treat compromised teeth or gums.
A brief look at the best approach for significant dental trauma
Significant dental trauma should be tended to by a skilled and experienced dentist as opposed to a surgeon working in an emergency room. Nasty toothaches, dental trauma or harsh oral pain, require an examination by a dentist and should be contacted immediately when the pain starts. If your regular dentist is unavailable, meet with an emergency dentist for timely treatment that mitigates pain.
Consider the cost of an emergency room visit before making a decision
Though some hospitals and medical professionals might claim to have the expertise and tools necessary to treat oral trauma, the truth is that they are not legitimate emergency dentists. Perhaps the best reason to avoid a trip to the emergency room is its egregious cost. Emergency dentists will provide better care at a better price.
The bottom line is that it is much cheaper to visit with an emergency dentist or your regular dentist than attempt to have your trauma treated in the emergency room. Furthermore, 6-month dental exams and cleanings certainly cost a bit of money yet they will go a long way in preventing significant dental pain.
Only dentists are capable of performing dentistry
The vast majority of states have made it illegal for anyone but a dentist to extract teeth, fill cavities or perform other types of restorative oral care. Though a small percentage of emergency rooms have a dentist on call, finding a dentist on staff is akin to pinpointing a needle in a haystack. It all boils down to this: if you need emergency dental treatment, your first call should be to your regular dentist. If your dentist cannot squeeze you in, contact an emergency dentist for immediate care.
The best part?
Our dentist is here to address your oral pain. If you know or suspect you have an oral health issue, contact us today. We will also be happy to schedule you for a dental exam or cleaning.
Call (770) 239-2722 today to reach Ping Hai DDS.
---
Related Posts
July 27, 2019
Wondering how important an emergency dentist is when you are experiencing a dental emergency? They can mean the difference between you losing a tooth and saving a tooth.A dentist who decides to offer their patients …
---