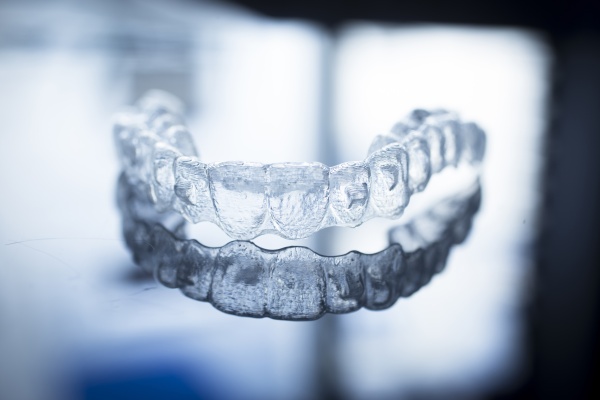 It can be a bit of a bummer when you find out you still have to use a retainer after wearing braces for about 2 years or longer, in some cases. A retainer is a dental device that helps to keep your teeth in the proper position after getting orthodontic treatments. People who do not wear the retainer will risk their teeth shifting out of alignment.
Common questions people often ask about retainers
Why are retainers necessary?
People wear these dental devices to minimize changes to the position of their teeth after aligning them with braces or other orthodontic treatments. A retainer helps to stabilize teeth into their new position and minimize the effects of aging on their alignment.
How often should people wear retainers for?
People should wear retainers as much as possible, especially right after completing orthodontic treatments. For the first few months following the procedure, people should only remove the device when cleaning the mouth or eating. After about six months to a year of wearing them, the dentist may advise the patient to only wear the retainer during sleep.
How long do I have to wear a retainer?
Just like braces, it may take some time to adjust to wearing the retainer. Wearing the retainer can affect one's ability to pronounce certain words until the individual to adjust to wearing them. It should take less than a week for most people to adjust to a retainer. If it still feels uncomfortable after a week, contact a dentist immediately.
Where should I keep the retainer when I take it out?
Never put retainers in a pocket or a bag without a proper case. This can lead to it becoming dirty with germs or damaged by debris. The dentist will give the patient a container that is safe to store the retainer in. The patient needs to take it with them, everywhere.
How long do I have to use a fixed retainer?
Fixed retainers stay on the teeth indefinitely until the dentist is certain the retainer is no longer necessary. A fixed retainer has no negative effects on oral health as long as the individual practices good oral hygiene.
How are retainers cleaned?
A fixed retainer can be cleaned with a toothbrush and toothpaste the same way people clean teeth. Removable retainers should be cleaned with a brush and toothpaste, then soaked in denture solution for a few hours. If you are out of denture solution, mix white vinegar with water and soak the retainer in that.
What types of foods should I avoid when wearing a retainer?
While people are free to eat most of their favorite foods when wearing a retainer, they need to try to stay away from sticky or chewy items as that can damage the wires in the retainer.
How often should you see a dentist when wearing retainers?
Your dentist will typically advise you to come in for a checkup after 6 weeks when you first start wearing one of these devices. If everything looks good, a visit to the dentist every six months is sufficient.
Want to learn more about retainers? Schedule a consultation with one of our dentists today.
For more information or to schedule an appointment with Ping Hai DDS, request an appointment in our Marietta dental office here: https://www.drhai.com. Or call us at (770) 239-2722.
---
Related Posts
September 26, 2019
Choosing Invisalign clear aligners to straighten your teeth is a great idea! Many dental patients are choosing this option when wanting straighter teeth, as clear aligners offer a number of exciting benefits.The first benefit is …
---