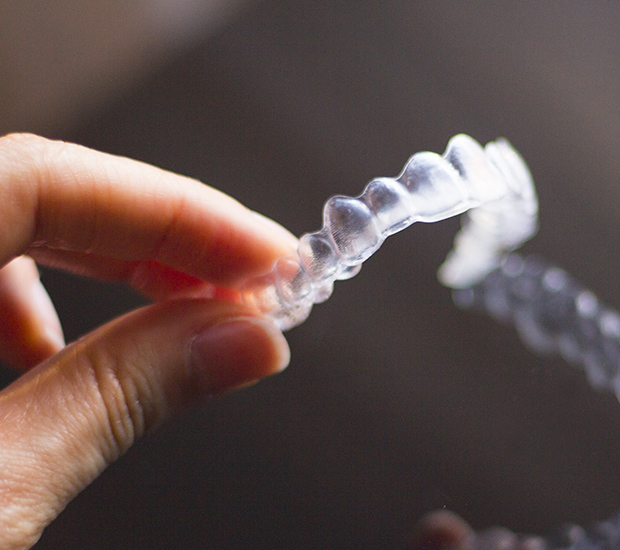 Charles being in charge, music videos on MTV, Orange Julius, a Super Nintendo Entertainment System, Reebok Pumps, Skip-Its, rocking out to Bon Jovi in concert and much more are all nostalgic pieces of one's childhood that one enjoys bringing back. In fact, many pop-culture items from past eras are making a comeback. There is one aspect of individual's childhood or teen years that the individual hopes will never go on a reunion tour: having to wear braces again.
Not just a teen trend
The action of having to wear braces as an adult gets the false pretense of not being normal. Teen patients assume that they will only need to wear braces once as a child and then can have a perfect smile like Tom Cruise for the rest of their life. However, adult braces are becoming more and more of a common dental practice for adults who want straighter teeth.
The American Association of Orthodontists, AAO, found that "The number of adult orthodontic patients increased 14 percent from 2010 to 2012," in their 2012 AAO Economics of Orthodontics Survey. The increase in adult patients led to over 1 million adult patients 18 years of age or older, visiting an orthodontist for solutions to straighter teeth. A common solution for crooked teeth was and still is braces.
While adults have more choices of braces than children, there are not many differences between braces as a child and adult. Since children may not be the best at keeping up their dental hygiene, which is especially crucial with braces, metal braces are usually the main choice for younger patients. However, adults can choose from ceramic or lingual braces as well.
"Ceramic braces are the same size and shape as metal braces, except that they have tooth-colored or clear brackets that blend into the teeth," Oralb.com writes. Ceramic braces are still worn on the front of the teeth, but can be less noticeable than traditional braces. Another option is lingual braces, which are, "the same as traditional metal braces, except that the brackets and wires are placed on the inside of teeth."
The main issue with lingual braces involves difficulty in reaching them behind the teeth. Fortunately, there is another option for adults who are interested in or need braces. This clear alternative is Invisalign® and can be the nearly invisible solution an adult is looking for.
Clear alternative
An Invisalign® dentist can help adult patients receive the straight smile they desire in a discreet manner. As the website invisalign.com explains, "Invisalign® straightens your teeth using a custom-made series of aligners created for you and only you." This process is gradual and may take longer than wearing traditional braces. Yet, adults prefer the nearly invisible appearance of Invisalign® to other forms of braces.
Adults who are hesitant about this decision do not need to worry, because, "These aligner trays are made of smooth, comfortable and virtually invisible plastic that you wear over your teeth." Another benefit is that the process will "gradually and gently shift your teeth into place," giving patients a mostly painless experience. When visiting an Invisalign dentist, the dentist will take a mold of the patient's teeth. After the dental lab completes the process for creating the aligners, the dentist will go over the procedure.
The dentist will give the patient the set of aligners. Every few weeks to a month or so, the patient will switch to the next aligner in the set. Invisalign® is an excellent choice for adults who want to straighten their smile and be quiet about it. If you or a loved one is interested about Invisalign®, then call and schedule a consultation to see if Invisalign® is the right choice.
Ping Hai DDS
At Ping Hai DDS in Marietta, GA, we will customize your treatment to match your needs and schedule. Our professional staff creates a calm atmosphere for you during the appointment and treatment process. If you have any questions or are unsure of what is causing the pain in your teeth, do not hesitate to call us.
We will answer any questions and make sure you get all of the necessary information. We can help prevent damage to your teeth and set you on track for a lifetime of pristine oral health. At Ping Hai DDS, your experience with us and your dental health are our prime concern.
---
Related Posts
February 22, 2017
Infection, cavities, tooth extraction; all are avoidable with regular dental visits. Call our dental office to schedule an appointment Our dental office provides the treatment patients need, while in a comfortable atmosphere. We ensure our patients …
---